Review - Pandora's Box presents: The Horologists Trade Fair
Written By: Ian Sankey Comments: 0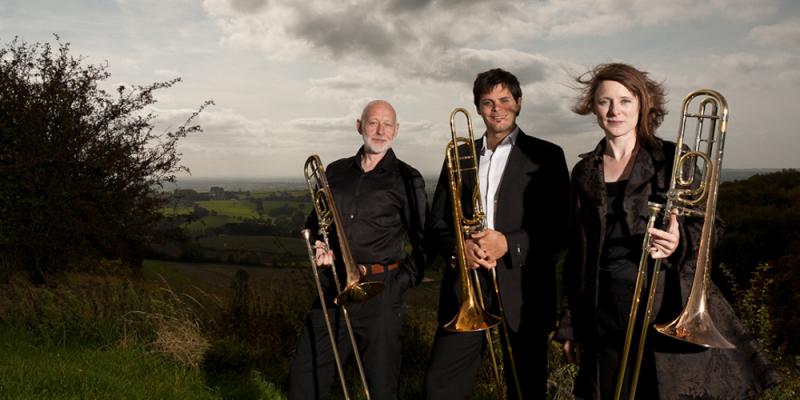 Friday 24 November 2017  |  October Gallery, London
For those of you making educated guesses as to the work of an horologist, they are those who study the art and science of measuring time. The trio, introduced as 'composer performers' consists of John Kenny, Emily White and Miguel Tantos and their recital did indeed take us through time, stretching far back to music from Hildegard von Bingen from the 12th century, to the other extreme of the spectrum, namely their improvisations of the evening, created there and then in the 21st century.
The venue was the October Gallery in central London, which provides a lovely intimate performance space above the gallery and was used to great effect with Britten's fanfare for St. Edmundsbury opening the concert from three corners of the space, which moved seamlessly into a group improvisation through the audience, the opening of the lid of Pandora's box to see what would come out.
The recital took us geographically to France with music from the Chantilly Codex, to Germany with Hildegard von Bingen, to Spain with music from Miguel Tantos. We reached Bulgaria with a trio for three alto sackbuts (a rare treat to even have three of them in the same room). The audience were asked to imagine ourselves as monks providing a drone for plainchant. Music from Rachel Stott took us to Ancient Greece and Susumu Yoshida took us to Japan.
The whole recital was also intertwined with poetry and speech. Poetry from Brian Nisbet featured proudly even inspiring a piece for a dismembered bicycle which Emily White played with her usual grace. Rachel Stott's piece featured clear and characterful narration of the story from Homer's Odyssey from John Kenny. Miguel Tantos offered a piece narrated in Spanish by Alberto Belzunegui.
The evening saw the trio darting effortlessly from modern alto, tenor and bass trombones, to the alto and tenor sackbuts, and further to the dismembered bicycle as mentioned earlier. Emily White got a chance to display her equal mastery of the violin, even demonstrating single finger legato which featured in Rachel Stott's piece. A pair of recorders even reared their heads at one point in the hands of John Kenny.
The three of them are great towering pillars of individuality, each with their own distinct ways of playing, a joy to hear. Together on stage, as a chamber group this was truly special, there were times when each one shone in their own way and the others contributed with such love, respect and trust to each others own individual expression, a group dynamic which enables them to create magic of an evening. The recital was infused with music that was close to them, music they loved and music of real feeling. There were moments of serious heavy emotion, moments of joy, moments of comedy and moments of danger. They guided us through all these and more in one evening. This was true chamber music.
Not to be missed next time!
If you would like to learn more about Pandora's Box, please visit carnyx.org.uk/pandoras-box/.
Reviewed by: Ian Sankey
Share this article