Newark Brass Festival
Written By: David Read Comments: 0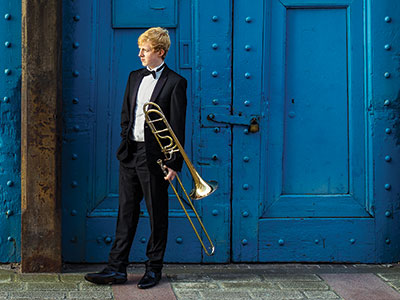 With a top prize of £1000, the Newark Brass Festival returns this January. Perhaps it will be another trombonist winning this time?

It was Wells Cathedral School student Michael Buchanan who walked away with the honours earlier this year and returns to perform a concerto on 14th November with the Lincoln Symphony Orchestra.

Denis Wick is the guiding force behind the festival as patron and the judges have been the likes of John Kenny and Paul Archibald. With classes for ages 11-14, 15-17 and an open competition for ages 11-30, workshops from the judges and Guildhall students and a concert featuring all the talent, the whole weekend will be absolutely packed!
23-24th January 2010
Newark, Nottinghamshire
Full details and on-line application at: www.newarkbrassfestival.co.uk
Share this article