Richard Brown recital in Durham
Written By: David Read Comments: 0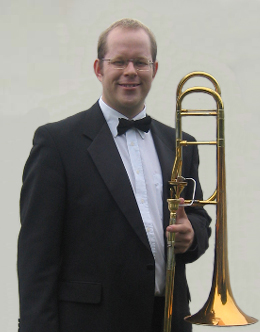 Richard Brown will be giving a solo recital at Durham University this December as part of their lunchtime concert series. Richard is well known from his regular concert and contest appearances with Grimethorpe Colliery band and also from his professional orchestral appearances, most recently with the Hallé Orchestra and the BBC Philharmonic.
Thursday 11th December 2008, 1.10pm
Durham University Music Department, Palace Green, Durham, UK
All are welcome
Tickets £5
Richard will present a fusion of early and modern music for trombone.
For more information, contact Ray Farr: ray.farr@durham.ac.uk.
Share this article