Bones Apart Concert Dates
Comments: 0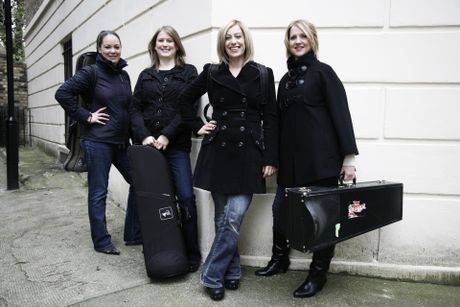 We are delighted to share three opportunities for you to see the fantastic Bones Apart in concert.
---
Bones Apart is a highly acclaimed trombone quartet based in the UK. Since its inception in 1999, the quartet has rapidly gained international recognition as a leading ensemble in brass chamber music. The group has performed its unique and diverse repertoire to audiences worldwide. The members of the ensemble: Helen Vollam, Lorna McDonald, Becky Smith and Jayne Murrill bring together a wealth of performing experience at the highest level, from symphony and chamber orchestra, early and contemporary music, to brass band and jazz. 
The ensemble is committed to raising the profile of the trombone as a chamber music instrument by demonstrating its versatility. Through commissioning new works and arrangements Bones Apart has expanded not only the repertoire but the boundaries of brass chamber music, widening its appeal to an ever increasing audience.
In 2001 Bones Apart won the Royal Over-Seas League chamber music prize and went on to appear at the Edinburgh International Festival, Music In The Round, the Wigmore Hall, St Martin in the Fields and Queen Elizabeth Hall, in addition to broadcasts on BBC television and radio. Bones Apart regularly gives education workshops in schools and colleges throughout the UK. The ensemble has travelled extensively throughout Europe, the United States and Japan presenting masterclasses at Universities and Music Conservatoires. They are proud to be ambassadors for pBone and play on Conn-Selmer trombones.
Friday 28th April - Concert & Masterclass, University of Bristol
1.15pm Recital, 2.15pm Masterclass at Department of Music, 'Inspired: a Life of Breath' composition competition. 
Department of Music, University of Bristol, Victoria Rooms, Queens Road, Bristol, BS8 1SA.
For more details, please follow this link - http://lifeofbreath.org/event/inspired-concert-and-masterclass/
Sunday 28th May - Cumbria
3pm - Lowmoor Church, Lowmoor Road, Wigton, Cumbria, CA7 9QP.
For more details, please visit - http://www.lowmoorchurchwigton.org.uk/.
Wednesday 7th June - Pinner Music Festival.
7.30pm - Pinner Parish Church, Pinner,  HA5 3AA. 
For more details about this event, please visit the Pinner Music Festival website here - http://www.pinnermusicfestival.co.uk.
---
For more details and even more event listings, please visit our online events calendar. 
Share this article