Brett Baker releases Don Lusher Tribute
Comments: 0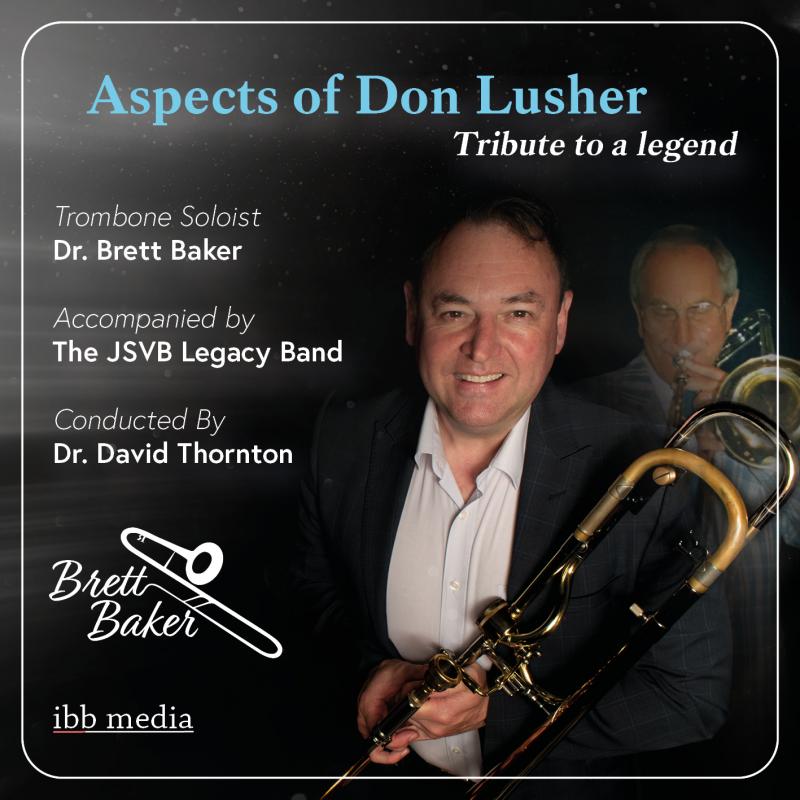 Brett Baker along with the JSVB Tribute band and IBB Media are delighted to announce the release of a new Audio Album called Aspects of Don Lusher. Arrangements for the JSVB Tribute 10-piece ensemble and Brett have been transcribed by Kevin Holdgate, Ian Jones and Mark Leigh. 
As well as favourite compositions of Don's such as Concert Variations and Suite for Trombone, little known pieces that Don composed have been included, such as Swinging Down the Alley and an arrangement of Making Whoopie. 
The album also features pieces recorded with the Don Lusher Quartet that are only available on vinyl, such as What are you doing the rest of your Life and Without a Song, as well as Don's own arrangements of The Typewriter and DL Blues. Many of the tracks have been adapted from the brass band arrangements by Bill Geldard including as Dark Eyes, Londonderry Air and I love's you Porgy.
Brett says, 'I have been keen for some time to record a tribute album of Don's compositions and arrangements that he enjoyed performing. The pandemic was an opportunity to try and do something different with a wonderful group of players that are all soloists in their own right. Don was an inspiration to me growing up and I am aware a lot of the younger players have no idea of the wealth of repertoire he left other than Rhapsody for Trombone by Gordon Langford. His ballad playing was exceptional and reminiscent of Tommy Dorsey in the States. I hope these new treatments of Don's solos, which work so well with a smaller ensemble compared to full brass band, will be enjoyed and rediscovered by another generation as well as people that remember hearing Don live.'
For copies of the download please visit www.downplay.store or contact Brett Baker via his website. www.brettbaker.co.uk
Share this article