BTS Annual Awards 2022 - Outstanding Contribution
Comments: 0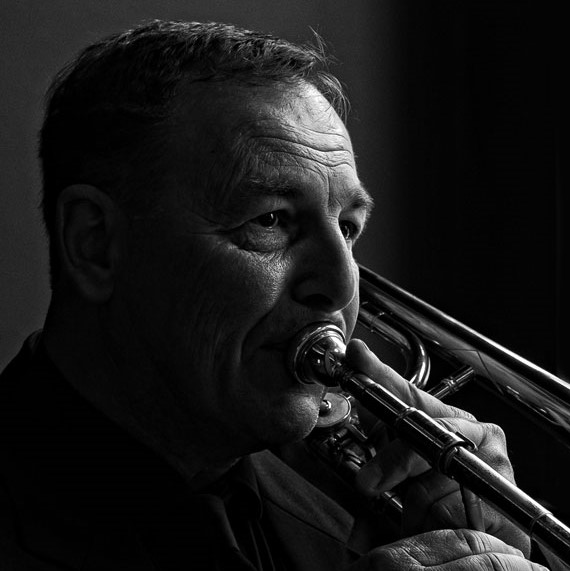 The BTS is proud to present our Outstanding Contribution Award 2022 to Rob Burtenshaw.
Originally from Scarborough, Rob started learning the trombone with the appropriately named Joe Blewitt. In 1970 he went to Chetham's School of Music, where he was taught by Peter Leary: he then went to the Royal College of Music as an Exhibitioner and was taught by Arthur Wilson. In his final year he won the Arthur Sommerville Brass Prize and gained the ARCM diploma with honours.
In 1978 Rob joined the newly formed Orchestra of Opera North and became the sub-principal trombone. There he enjoyed the musical variety, from 80s nights to Wagner's Ring Cycle, and loved the lifestyle so much that he stayed for 43 years.
During this time Rob also freelanced with Royal Liverpool Philharmonic Orchestra, BBC Philharmonic Orchestra, the Hallé, the City of Birmingham Symphony Orchestra, Welsh National Opera, London Symphony Orchestra, and the Royal Philharmonic Orchestra. He played in the Proms with the BBCPO, LSO and RPO and recorded Gabrielli with the LSO Brass.
Rob's teaching experience has been extensive, teaching trombone at Chetham's and Leeds University, as well as all brass at schools such as Bingley Grammar and Giggleswick. He also took part in many Opera North education projects. Rob now has many former students holding orchestral positions in the UK and beyond, and others who are heads of education authorities.
Rob claims to have learnt much from his pupils and discovered useful teaching techniques from coaching adventure sports! Rob is a keen skier who lives in the Pennines, where he can pursue many outdoor activities such as hill walking, mountain biking and paragliding.
Share this article