BTS Annual Awards 2022 - Student of the Year
Comments: 0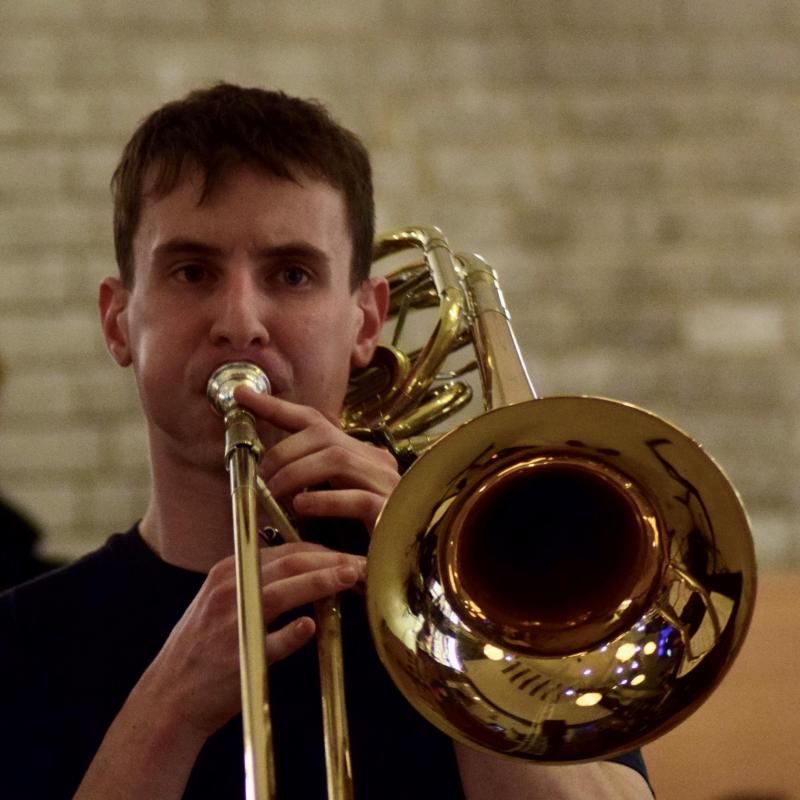 The BTS is proud to present our Student of the Year Award 2022 to Josh Cargill.
Josh is a bass trombone player currently studying at the Guildhall School of Music and Drama under Dave Stewart, Simon Wills and Mark Templeton.
Starting in his local brass band in Belfast, Josh was given a bass trombone as he was the tallest of the trombonists in the youth band. He quickly developed a passion for music and became involved in many other youth music ensembles, including the Ulster Youth Orchestra, Ulster Youth Jazz Orchestra and the National Youth Orchestra of Great Britain.
Following 18 successful years in Belfast, Josh moved to Manchester to study at the Royal Northern College of Music with Christian Jones and Roger Cutts. Here, he had a strong involvement in chamber music, performing regularly with his group, the Whitworth Septet, who were recently awarded the RNCM Philip Jones prize for brass chamber music.
In Manchester, Josh continued with his strong brass band roots, playing in the WFEL Fairey Band for four years, competing at top contests such as the British Open and the National Brass Band Championships.
Having worked professionally over the past year with groups such as the Hallé, Opera North and Irish National Opera, Josh has just moved to London to continue his studies and hopes to make a career in London's freelance music scene.
Share this article