BTS Composers' Competition 2022 - And The Winner Is...
Comments: 0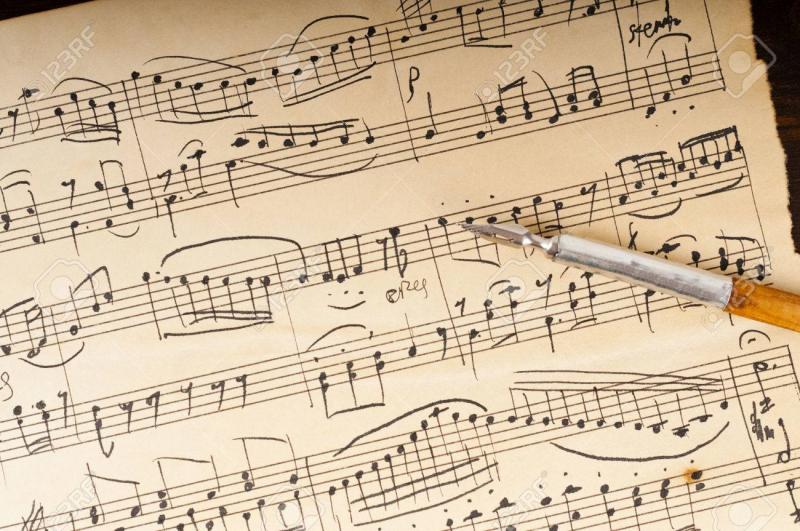 The BTS is delighted to announce the results of its Composers' Competition 2022.
The judging panel, comprised of Mark Nightingale, Dani Howard and Callum Au, awarded First Prize to Alberto Maniaci for his work "Game of Oranges." Runners-up prizes were awarded to Chris Noble for "Plains Song" and Salvatore Sciarratta for "Labirinto."
Game of Oranges will be published by Bones Apart Publishing.
1st Place – Game of Oranges – Alberto Maniaci
 Alberto is a conductor, composer and pianist born in Palermo, Sicily, in 1987. He was awarded a First Class honours degree in piano from the "V.Bellini" Conservatorium, Palermo, having also studied composition with Marco Betta and conducting with Piero Bellugi and Ennio Nicotra.
In 2012 Alberto won the 3rd prize at the Vth International Competition for conductors "Luigi Mancinelli"in Orvieto, and in the same year he won the "Prize of the Arts" in conducting organized by the Ministry of Education, University and Research at the Conservatory "Alfredo Casella" in L'Aquila. In 2016, he was the only Italian student of Riccardo Muti for the second edition of the Italian Opera Academy.
Alberto is much in demand as a conductor and arranger in concert halls, theatres and opera houses across Italy but has a particularly close association with Teatro Massimo in Palermo, conducting operas of the grand tradition alongside productions of new works and giving crossover concerts featuring artists such as jazz trumpeter Paolo Fresu. Away from Palermo, this year Alberto as conducted "Le Nozze di Figaro" for the Pirandello Theatre of Agrigento and a tribute concert to Charlie Chaplin as part of the "Ritratti Festival" in Monopoli.
Since 2017 Alberto has taught jazz arrangement, composition, and orchestral practice at ISSM "Arturo Toscanini", Ribera, and has taught theory and ear training at both the "N. Paganini" Conservatorium in Genova and the "A. Scarlatti" Conservatorium in Palermo.
Alberto's compositions are published by Edizioni Musicali Wicky, Kelidon Edizioni and U07 Edizioni.
Runner-up – Plains Song – Chris Noble
Chris is a contemporary composer and jazz arranger born in the Lake District but now based in Sheffield, England. He has written pieces for performance by such varied artists as Ensemble 360, contemporary pianist Phil Thomas and percussion duo Passepartout, and has collaborated across the arts with projects involving artists such as dance company Ffin Dance and metalwork sculptor Gill Brent.
Graduating with a PhD (Sheffield University) in 2009, Chris lists a number of diverse influences upon his work including jazz pianists Herbie Hancock and Bill Evans, alongside contemporary composers such as Marc-Anthony Turnage and Richard Rodney Bennett. Compositionally, he is primarily interested in integrating jazz harmonies into a more contemporary 'classical' context. Chris also arranges for big band and jazz ensembles and in 2017 he received a Music for Youth commission from the music hubs of South Yorkshire to compose a jazz oratorio, Jazz Journeys, for 600 children to perform at the Albert Hall in the Music for Youth Prom series. This was a joint collaboration with internationally renowned trombonist Dennis Rollins.
Most recently (2022), with the help of Arts Council funding, Chris was commissioned to write a large-scale orchestral work for Sheffield Philharmonic Orchestra, entitled City in the Sea, based on the Edgar Allen Poe poem of the same name. Chris also runs the Sheffield jazz super-group Straight 8s (a big band comprising former and current members of Renegade Brass Band, Flok, Bad Brew, Screaming Maldini, Hot Diamond Aces and Dr Fat Lip).
Runner-up – Libirinto – ­Salvatore Sciarratta
Winner of the BTS Composers' Competition 2021, Salvatore is an Italian trombonist, euphonium player and composer. In 2018 he obtained a BA degree from the "Alessandro Scarlatti" Conservatory, Palermo, studying trombone with Giuseppe Bonanno, and euphonium with Francesco Tolentino. He studied Chamber Music at the ISSM "Arturo Toscanini", Ribera, with Egidio Eronico, and is furthering his trombone studies with Roberto Basile and composition disciplines with Alberto Maniaci. He has written and arranged music for orchestra, bands, big bands, chamber ensembles and pop groups. He has participated in trombone masterclasses held by masters of the national and international scene, such as Massimo La Rosa, Josè Pons Boils and Jesùs Vincente Monzò. He has played in the most important Sicilian theatres with Symphony orchestras, Wind orchestras and Big bands, often as first or second trombone, first euphonium or soloist. He has made several recordings with the band Sikania: the single "Siciliano medio", for which he wrote the music, received the "ACEP/UNEMIA" special prize at the national contest "Musica contro le mafie" 2019, and an album "Grazie".
Salvatore was commissioned by ISSM "A. Toscanini", Ribera, to compose Prologo – Tempio di Hera for orchestra, the first movement of Suite dei Templi, premièred at the Selinunte Archaeological Park on 1 July, 2021, with a repeat performance at the Archaeological Park of the Valley of the Temples in Agrigento on 4 July. In December 2021 he played with the Lebanese Philharmonic Orchestra at the "Beirut Chants" Festival, in collaboration with the American and Italian Embassies, at the Assembly Hall of the American University of Beirut in Lebanon.
Share this article