BTS Composers' Competition 2021 - And The Winner Is...
Comments: 0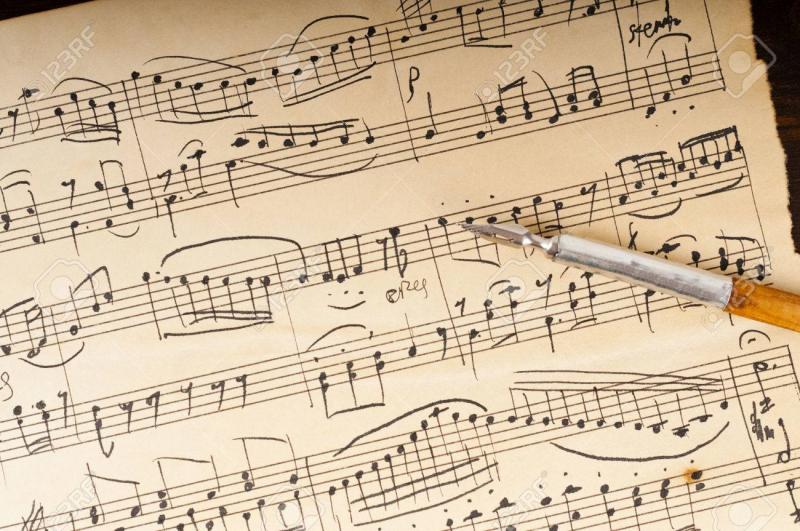 The BTS is delighted to announce the results of its Composers' Competition 2021. The three prize winners were selected from a total of 11 entries encompassing compositions for trombone ensembles of varying size. The judging panel, comprised of Mark Nightingale, Rob Wiffen and Dominic Sewell, awarded 1st Prize to Salvatore Sciarratta for his work Bright Call commenting, 'Salvatore's composition stands out head and shoulders above the rest. We loved the intriguing and accomplished writing which we felt included hints of Copland and even Giovanni Gabrieli in the inner part movement especially. There is a beautiful sense of balance and style in the piece with good musical logic in its overall shape. Both in the orchestration and individual melodic lines we found it to be most pleasing. This would work tremendously well in performance.'
Bright Call will be published by Warwick Music in 2022.
1st Place – Bright Call for Trombone Quintet – Salvatore Sciarratta
Salvatore is an Italian trombonist, euphonium player and composer. In 2018 he obtained a BA degree from the "Alessandro Scarlatti" Conservatory, Palermo, studying trombone with Giuseppe Bonanno, and euphonium with Francesco Tolentino. He is currently studying Chamber Music at the ISSM "Arturo Toscanini", Ribera, with Egidio Eronico, continues to specialize in trombone with Roberto Basile and studies composition disciplines with Alberto Maniaci. He has written and arranged music for orchestra, bands, big bands, chamber ensembles and pop groups. He has participated in trombone masterclasses held by masters of the national and international scene, such as Massimo La Rosa, Josè Pons Boils and Jesùs Vincente Monzò. He has played in the most important Sicilian theatres with Symphony orchestras, Wind orchestras and Big bands, often as first or second trombone, first euphonium or soloist. He has made several recordings with the band Sikania: a single Siciliano medio, for which he wrote the music, received the "ACEP/UNEMIA" special prize at the national contest "Musica contro le mafie" 2019 and an album Grazie.
He was commissioned by ISSM "A. Toscanini", Ribera, to compose Prologo – Tempio di Hera for orchestra, the first movement of Suite dei Templi, premièred at the Selinunte Archaeological Park on 1 July, 2021, with a repeat performance at the Archaeological Park of the Valley of the Temples in Agrigento on 4 July. In both concerts he was also involved as performer. He is the author of the innovative method entitled Exercises against ease on unusual scales in irregular time signatures aimed at improving rhythmic perception and technique, stimulating the mind while reading and maintaining concentration.
2nd Place – Spring in My Step for Trombone Quintet – Olli Martin
Olli is a freelance trombonist based in London and a graduate of the Royal Academy of Music jazz course. Olli has performed across the UK and Europe with artists and ensembles such as the BBC Big Band, Cory Wong, Nikki Iles, Stan Sulzmann, Gareth Lockrane, Alex Mendham, and the Britten Sinfonia, along with London West End theatre and recording session work. Olli has his own project, the Olli Martin Quintet, which performs his original compositions. Olli is also a passionate educator with various roles including teaching jazz at Southampton University.
3rd Place – Trombone Trio – ­John Holland
John has been composing and arranging since his early teens and in 2008 won a British Composer Award in the Making Music category, going on to have several pieces recorded and published worldwide. He continues to champion community music-making and has been conducting Lambeth Wind Orchestra, based in Herne Hill, for over 14 years. Alongside his musical career, John is a keen runner, works in finance for the Royal Academy of Dramatic Art and runs his own bespoke cake business.
Share this article