BTS Trombone Day - Northern Ireland
Comments: 0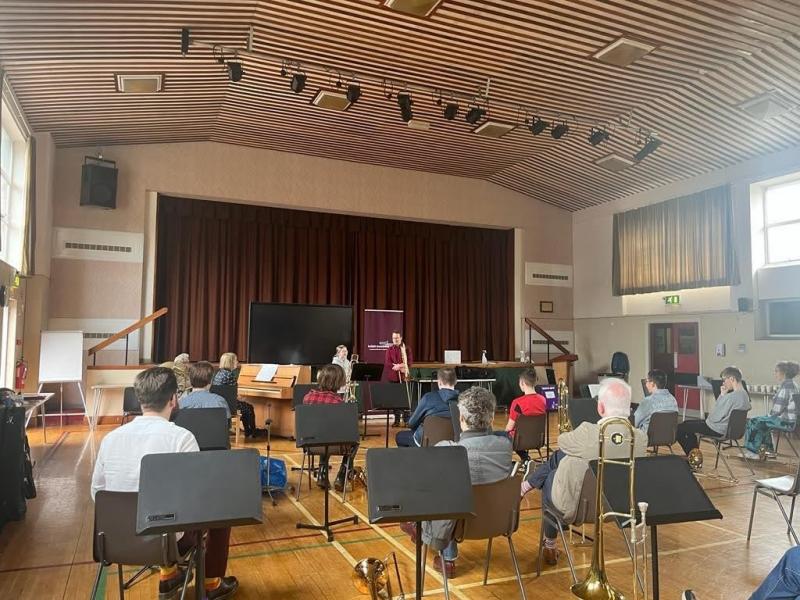 "On Sunday 15th May the Northern Ireland Trombone Day was held in sunny Antrim with over 25 players in attendance. The day started off with our guests from the Ulster Orchestra, Neil Gallie and Richard Ashmore, leading us in a group warm-up. Neil focused in on the importance of singing in our day-to-day playing and Richard talked about injury prevention and how to look after your body.
We had three fantastic masterclass volunteers, Michael, Holly and Oisin, who brought their exam pieces to perform for us all and our guests gave them advice and guidance on how to make the most out the music.
In the trombone choir Neil led us in rehearsing 'Here's That Rainy Day' and 'Pastime With Good Company' before a performance at the end of the afternoon.
During the masterclasses, Will McLean took eight brand new learners off for a pBone taster class in the hope that they'll join us soon at the next event and take part.
To finish the day off, Neil performed the Lars-Erik Larsson Concertino with Marie Bachelor at the piano. The audience was blown away by his playing and the variety of styles that the piece demands. Nathan Moore then joined Richard Ashmore to play some Brian Lynn duets and once Neil had got his breath back came back for the brilliant Lynn trio piece 'Ba Dee Doo Dop'. The sound of the trombone choir was wonderful and brought the day to a close.
We would like to thank the British Trombone Society and Education Authority Northern Ireland for helping us put on the event. Special thanks to Martin Haggan and Jan Ferguson from EA who worked behind the scenes to make this event happen. The day was led by Nathan Moore and Will McLean."
Share this article