Edge Music Festival 2020 - A Chance To Take Part
Comments: 0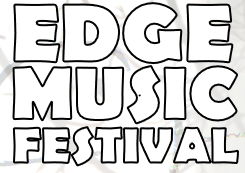 Calling all Low Brass Players!
The Festival organisers are building a piece to be broadcast on Saturday, 25 July to allow as many musicians as possible to take part. One of the aims of the broadcast is to demonstrate how music can bring people together. Your names, and the musical organisations you are associated with will be credited and will provide a document of how musicians have worked together.
A lovely, heavy, brass chord is required as an opening "salvo."
Please record yourself at 120bpm. An MP3 file is preferable, but not essential. No video is required.
Save the file with the following information: EMF Opening Heavy Brass Chord and send to festival@dursleymusic.com with your details.
A very sweet sound is required. The aim is to apply a little magic to the simplicity of the sound and create something really great as the opening to the Festival on Edge Radio (www.edge.radio).
The Festival aims to connect, nurture and entertain people. Your contribution will help make the case that music needs to be at the heart of communities and help everyone go forward into the new world.
Share this article