Katy Jones at the BTS Trombone Festival 2022
Comments: 0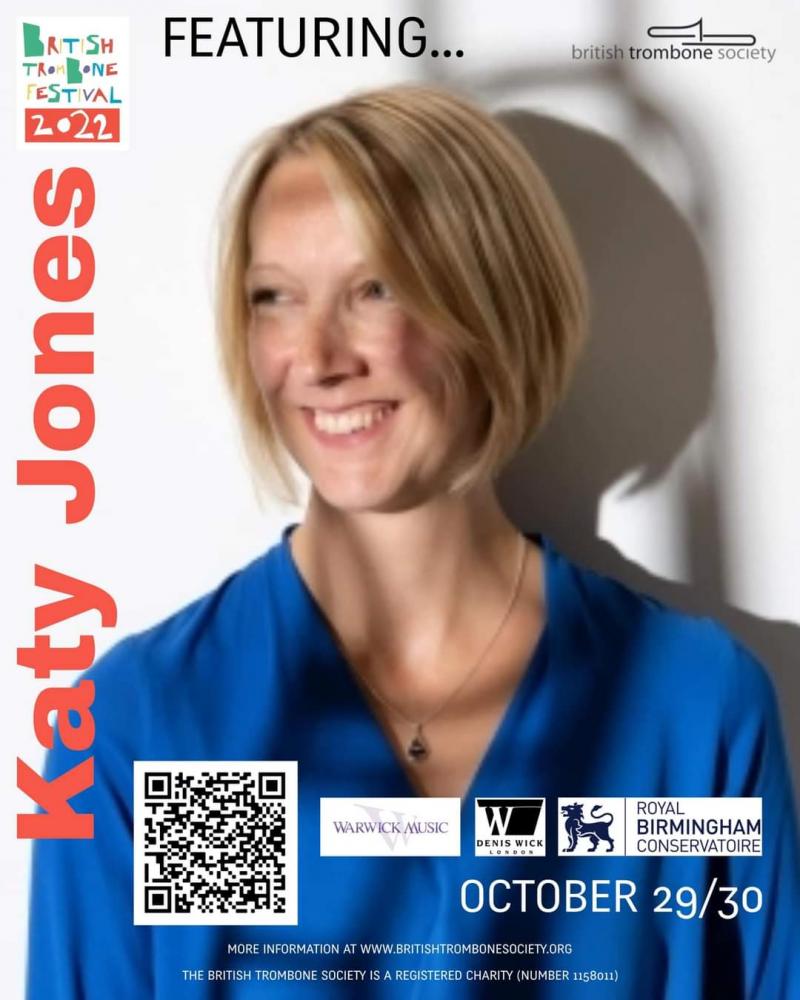 Another of our artists will be Katy Jones who will be joining us for The British Trombone Festival 2022.
"Katy has been Principal Trombone with the Hallé Orchestra since 2012, and Senior Tutor at the RNCM since 2015. Her professional career began in the BBC National Orchestra of Wales, before moving to become Co-Principal Trombone in the London Symphony Orchestra, working with conductors such as Boulez, Previn, Gergiev and Sir Colin Davis. She has also worked as Guest Principal with many of the UK's orchestras, and can be heard on numerous soundtracks, including Star Wars: Revenge of the Sith, and a number of the Harry Potter films.
Katy has a keen interest in teaching and coaching. She is a tutor for the National Youth Orchestra of Great Britain, and a visiting tutor at Chetham's School of Music. Her particular interests include researching the anatomy, physiology and neurology of brass playing, and she has delivered lectures to students at the RNCM, RAM, Dublin Brass Week, and the Norwegian Academy.
Katy is regularly asked to be a guest soloist and give masterclasses at international brass festivals. Previous work includes the 2017 Arctic Trombone Festival, Dublin Brass Week, and the Positively Brass Symposium in Trossingen. Future plans include a visit to Oslo in Spring 2022.
Her solo and chamber music playing can be heard on recent recordings of Edward Gregson's music, and Fine Arts Brass recordings, including a full disk of Malcolm Arnold's brass works. John Casken wrote a concerto, "The Madonna of Silence", for her to play with the Hallé, which she did in 2019 at Bridgewater Hall, and live on BBC Radio 3. A solo performance of Gary Carpenter's Fischietto è Morto for trombone and string quintet (Psappha) was streamed live on you tube in spring 2021.
Katy enjoys working with the other trombone tutors at RNCM to create both an inspiring and supportive department for the Undergraduate and Postgraduate trombone students. We work with visiting masterclass guests (previous visitors have included Ian Bousfield, Håkan Bjorkman, Jesper Busk Sorensen and Brandt Attema) and our current International Visiting Artist, Marshall Gilkes, to provide a varied and exciting variety of trombone classes."
To listen to Katy follow this link - https://youtu.be/NpJ7YT9-cmg
Watch this space for more information over the next few days and make sure to use our hashtag for the festival #BTF2022.
Tickets & Registration:
https://www.ticketsource.co.uk/british-trombone-society
Share this article