Lindberg ticket offer
Written By: David Read Comments: 0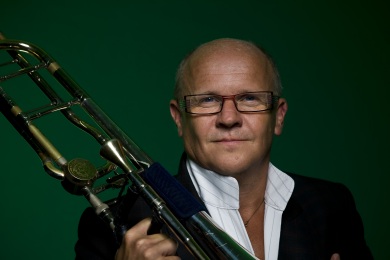 To celebrate the return of Christian Lindberg to London next week, the BTS is proud to announce a very special ticket deal from the London Philharmonic Orchestra.
Special offer for trombonists to see Christian Lindberg
£10 for best available seat

Photo: Mats Bäcker
Christian Lindberg plays:
Leopold Mozart – Trombone Concerto
Jan Sandström – Cantos de la Mancha (London première)
Plus Ravel'sLa Valse and Mussorgsky'sPictures at an Exhibition (orch. Ravel)
London Philharmonic Orchestra
Yannick Nézet-Séguin – inaugaural concert, Principal Guest Conductor
Friday 10 October 2008, 7.30pm
Royal Festival Hall, London
Full concert details on the London Philharmonic Orchestra website.
TO BOOK
£10 for best available seat
(Standard prices up to £55)
Quote Trombone Offer
London Philharmonic Orchestra Ticket Office | 020 7840 4242
(Mon-Fri 10am-5pm; no booking fee, until 2pm on the day of the performance)
Southbank Centre Ticket Office | 0871 663 2530
Daily, 9am-8pm; £2 telephone booking fee.
In person at Southbank Centre (no booking fee for bookings in person).
Share this article