LSO Brass Ensemble Concert.
Comments: 0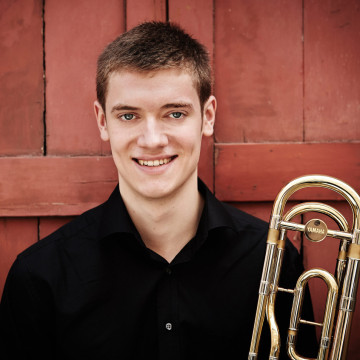 LSO Brass section in concert at the Barbican. Thursday, 26th November, 2015 at 7.30 pm.

On Thursday 26 November the heroes of the LSO brass section will take centre stage in an evening of fanfares, original works and arrangements for ten-piece brass.
The line-up of four trumpets, four trombones, horn and tuba was pioneered by the renowned Philip Jones Brass Ensemble and its successor London Brass, whose ranks included legendary London Symphony Orchestra players
such as Denis Wick, Eric Crees, Rod Franks and Maurice Murphy.

The London Symphony Orchestra brass section today incorporates the top British players of a new generation as well as some of the leading orchestral brass players in the world, including Peter Moore, Dudley Bright, James Maynard and Paul Milner.
Brahms arr. Crees Two Intermezzi Op 19 
Grieg arr. Maynard Lyric Pieces 
Bach arr Bright Suite from the Goldberg Variations 
Ayanna Witter-Johnson New Commission
Parker A Londoner in New York 
Gershwin arr. Nightingale Suite from Porgy and Bess
For further details, click here.

Share this article