Celebrate our New Website!
Comments: 0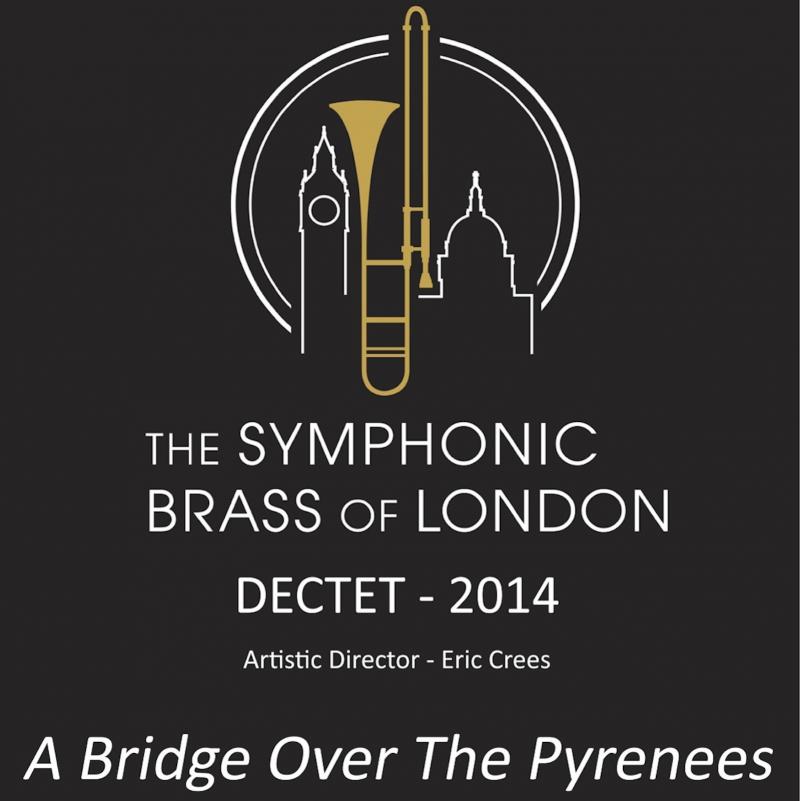 To celebrate the launch of our new website, we are offering a copy of "A Bridge Over The Pyrenees" recorded by the Symphonic Brass of London Dectet under the artistic direction of Eric Crees.
A limited number of 20 copies of the CD are available on a first come, first served basis for the special price of £14.00 including postage and packing.  To place your order, you may raise a single, one-off payment via your GoCardless Direct Debit account, quoting reference SBOL2014. If you do not already pay your subscription by Direct Debit, contact the membership manager at membership@britishtrombonesociety.org and we will create an account for you.
Track listing
La Triomphante: Rondo - The Sounds of War
La Triomphante: The Joy of the Conquerors
La Triomphante: Fanfare
Preludes - Book 1 in G-Flat Major, L117: VIII. The Girl With the Flaxen Hair
Ritual Fire Dance
Alborado del Gracioso
Suite from Carmen: Aragonaise
Suite from Carmen: Habanera
Carmen Suite No. 2: VI. Danse Boheme
Three Spanish Dances, Op. 37: I. Romantica
Three Spanish Dances, Op. 37: II. Andaluza
Three Spanish Dances, Op. 37: III. Rondalla Aragonesa
La Boda de Luis Alonso, O la Noche del Encierro: Intermezzo
Granada
Share this article