LPO Brass Christmas special offer
Written By: David Read Comments: 0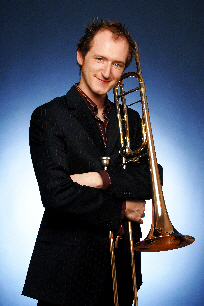 The London Philharmonic invites readers to celebrate Christmas with a special concert from the LPO Brass Ensemble and at the Wigmore Hall. And as a Christmas treat, BTS members are offered a special ticket deal:
Special offer for BTS members:
Best Available Seat £10
On Saturday 20 December brass soloists from the London Philharmonic Orchestra join forces with members of the London Philharmonic Choir for an evening of festive music as part of the orchestra's Chamber Contrast series at Wigmore Hall.
The brass ensemble includes:
Richard Bissill, Principal Horn and member of London Brass
Anne McAneney, Principal Trumpet and Professor at Guildhall School of Music and Drama
Paul Beniston, Co-Principal Trumpet and Professor at the Royal College of Music and the GSMD
Mark Templeton, Principal Trombone
Lee Tsarmaklis, Principal Tuba
The programme includes traditional favourites such as John Rutter's witty Twelve Days of Christmas, Praetorius' In dulci jubilo and Lauridsen's magical O Magnum Mysterium, sure to put you in the festive spirit.
Full details of the Chamber Contrast series can be found at www.lpo.org.uk or you can request a brochure by calling the London Philharmonic Orchestra Box Office on 020 7840 4242.
Saturday 20 December, 7.30pm
Wigmore Hall, London
Gabrieli O Magnum Mysterium
Byrd O Magnum Mysterium
Praetorius In Dulci Jubilo
Cornelius The Three Kings
Scheidt Battle Suite
Schütz Also hatt Gott die Welt geliebt
Schütz Hodie Christus Natus Est
Poulenc Four Christmas Motets
Britten Hymn to the Virgin
Iveson Carol Fantasy from Christmas Crackers
Trad. arr. Harvey I Wonder as I Wander
Trad. arr. Harvey Lord of the Dance
Trad. arr. Rutter Shepherds Pipe Carol
Lauridsen O Magnum Mysterium
Trad. arr. Rutter The Twelve Days of Christmas
London Philharmonic Choir
Neville Creed conductor
Brass ensemble of the London Philharmonic Orchestra
Best Available Seat £10, quoting "Brass offer".
Usual ticket prices £12-£24.
For further details or to book tickets, call:
London Philharmonic Orchestra Box Office on 020 7840 4242.
(Mon-Fri, 10am-5pm. No booking fee. Until 3pm on the Friday preceding the performance.)
All offers subject to availability. Cannot be combined with any other discounts or used against tickets already purchased. Please note these offers are not available when booking online.
Share this article