Trombonists reach the Brass Final of the BBC Young Musician of the Year 2020
Comments: 0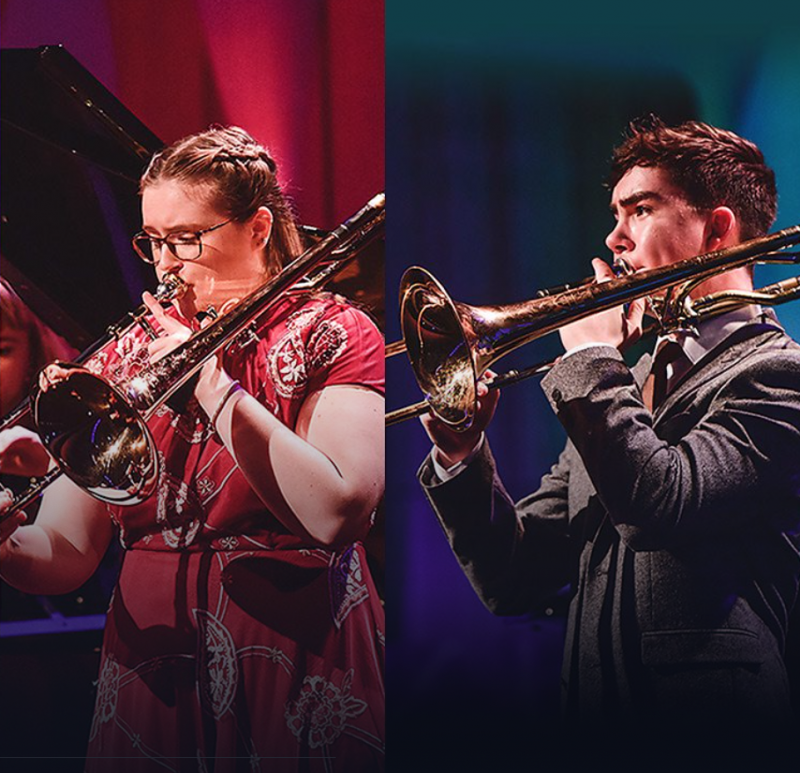 Rhydian Tiddy, aged 17, is currently in the 6th Form at Chetham's School of Music and studying with Phil Goodwin. Rhydian started the trombone when he was seven and had passed Grade 8 by the age of 12. He joined Ammanford Town Silver Band and became principal trombonist when he was 12. He has also played for the National Youth Brass Band of Wales and NYO, becoming Principal Trombone in 2020. Rhydian won the Solo Brass competition in the Urdd Eisteddfod in 2016, 2017 and 2019, and won the National Eisteddfod Solo Brass competition in 2018, where he was also invited to perform in the Blue Ribbon competition. As well as music, Rhydian is a keen rugby player and enjoys running, Welsh folk dancing, fishing and clay pigeon shooting.
In his recital for the final, Rhydian played works by Folke Rabe, Leopold Mozart and Frank Martin. Rhydian's performance can be seen here.
Meggie Murphy, aged 19, comes from Cardiff and began playing the trombone when she was nine. She has been a member of the National Youth Brass Band of Wales, the NCO and NYO. She studied at Wells Cathedral School and is now at the Royal Academy of Music learning with Matthew Gee and Dudley Bright. When she's not busy with her music Meggie loves travelling, cooking and relaxing at home with her family and four dogs.
In her recital for the final, Meggie played works by Richard Peaslee, Elgar and Guy Ropartz. Meggie's performance can be seen here.
Share this article